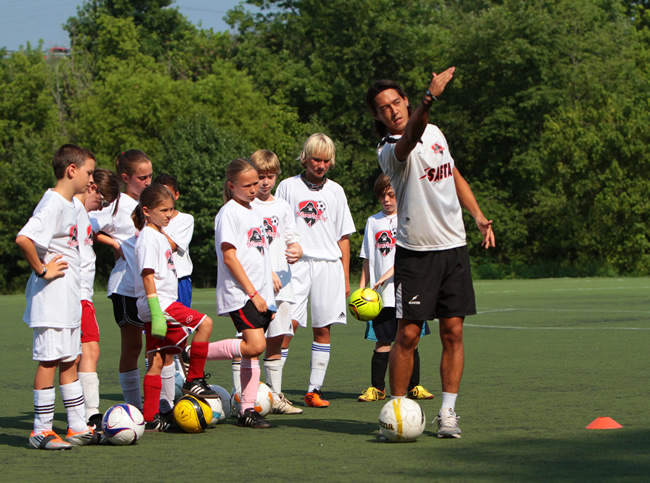 Atlanta Silverbacks 2014 Camp Schedule
Suwanee Indoor Camps

Atlanta Silverbacks Park Camps

The Atlanta Silverbacks offer summer camps that give soccer players of all ages and skill levels the opportunity to learn from athletes at the very top of their sport. The Silverbacks' professional soccer coaches and players will lead the camps, which will take place on the same fields where the pros train and play each day.

Atlanta Silverbacks Suwanee Indoor also offer a Multi-Sport camp all ten weeks of Summer in our climate controlled Indoor Soccer Center.
The Multi Sports Camps focus on keeping kids active in a sports-centric, fun-focused experience for elementary school age children. Participants in the Multi Sports Summer Camps will enjoy activities including soccer, football, wiffleball, bocce, kickball, relay races, and more. They will have fun and make new friends, while also focusing on teamwork and sportsmanship, exploring new interests, developing athletic abilities, and building self-confidence. Each week's camp will also have the option of a Field Trip.